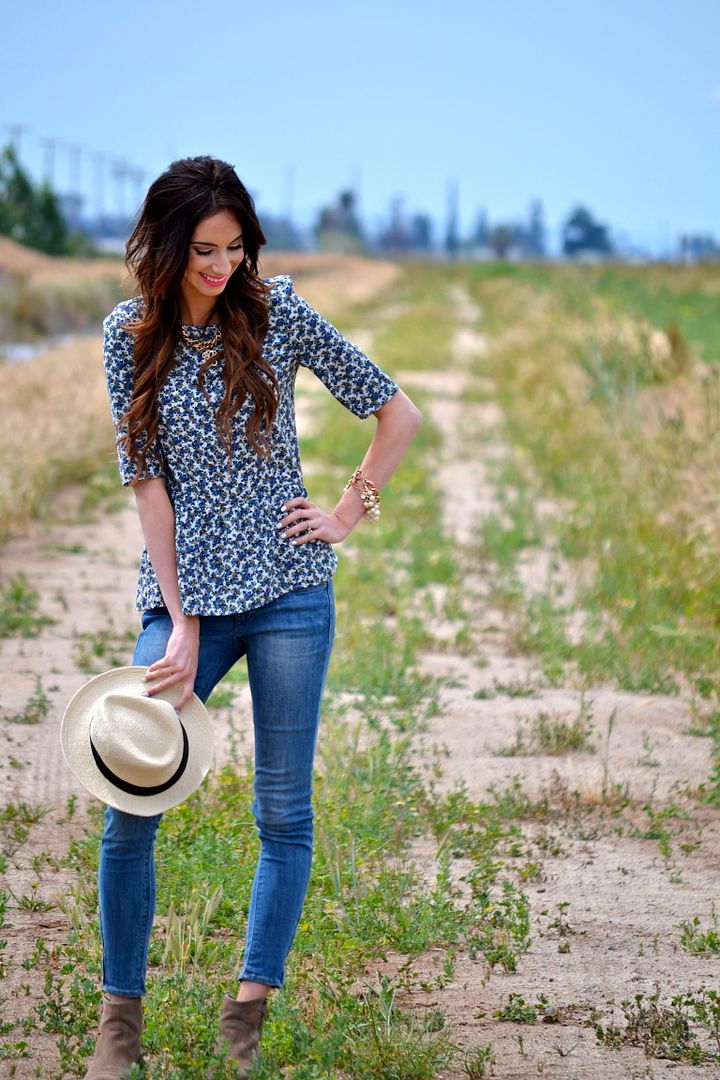 I hope you are all enjoying this lovely sping air!
!
This time of year definitely has me in lots of floral prints!
This pretty print is perfect way to celebrate springtime and I have found mysellf mixing it
with everthing in my closet! I'm loving a matte pink lip and a simple straw fedora
to put the finishing touch on my outfits lately-
I finally found the perfect pink matte lip color by Nars!!
Shirt| Zara (old)
Lip Color:
Nars
|Shop the Post|
XOX
Elise